.....having been sworn to tell the DrOOF and only the DrOOF............. (pics welcomed).......
1. What's the story behind your Username?
The name comes from a college fraternity I joined. Lots of wild stories there. But the long and the short is. I was unbreakable while 'prospecting' for the organization. They took us through all kinds of hell too.
2. Where were you born, and where are you currently residing, for how long?
Born and raised in Durham, NC.
Currently residing in Erie, PA. For how long? Hope to be moving back to the Carolinas before 2007 is out. The cold weather is starting to get to the bone.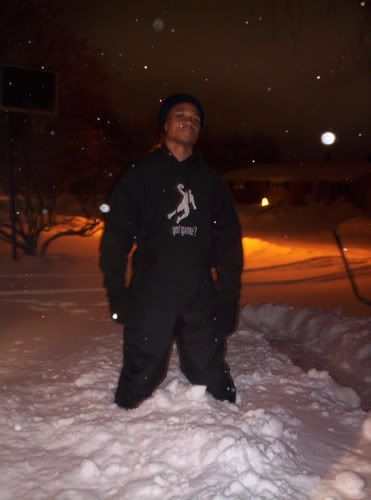 *brrr*
3a. How long have you been riding?
Two part question:
Legally: 7 years.
Illegally: 7 years. (was to young to have a license per mom)
Total: 14 years.
b. Why did you choose your current bike?
I like to ride, period. Long distance, knees in the wind. It gets extremely cold up here too. But I still like to ride so the protection is great from the faring. Plus I can throw the OL on the back if she doesn't feel like riding her own bike. As far as going Harley Davidson. My father-in-law had a Fatboy and he let me ride it once. I was hooked. Here it is: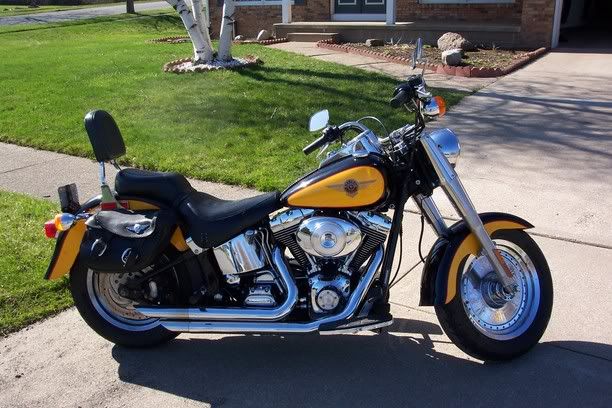 Wasn't long before I got my own sportster. All I could afford at the time.
Also my 2:1 and fake pipe was inspired by Dr. Devon and his Road King "Annie". Met him over at the other spot. Loved how he had the 2:1 power and the dual look. Notice the white walls. Zing!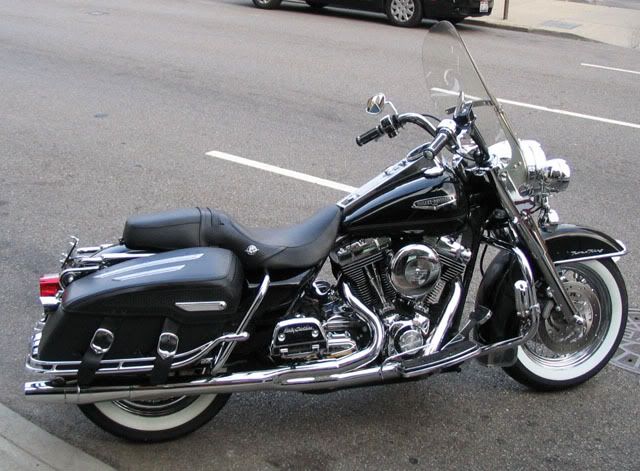 c. What others have you owned?
2001 ***** 750 Shadow Ace Deluxe. It was silver and purple. Don't ask.
2004 1200 XLC Black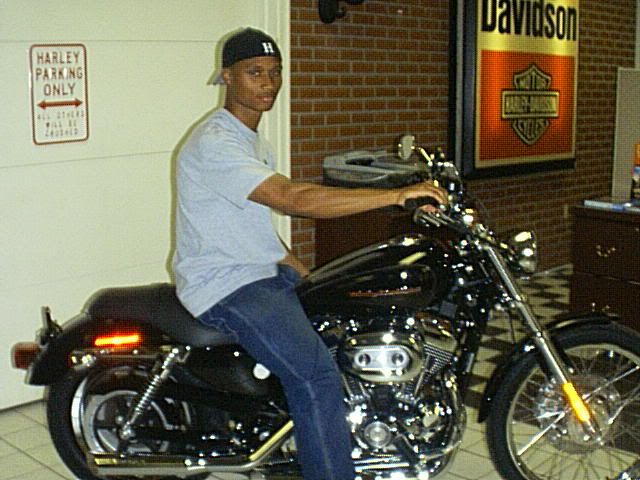 2006 Ultra Classic "Black Beauty"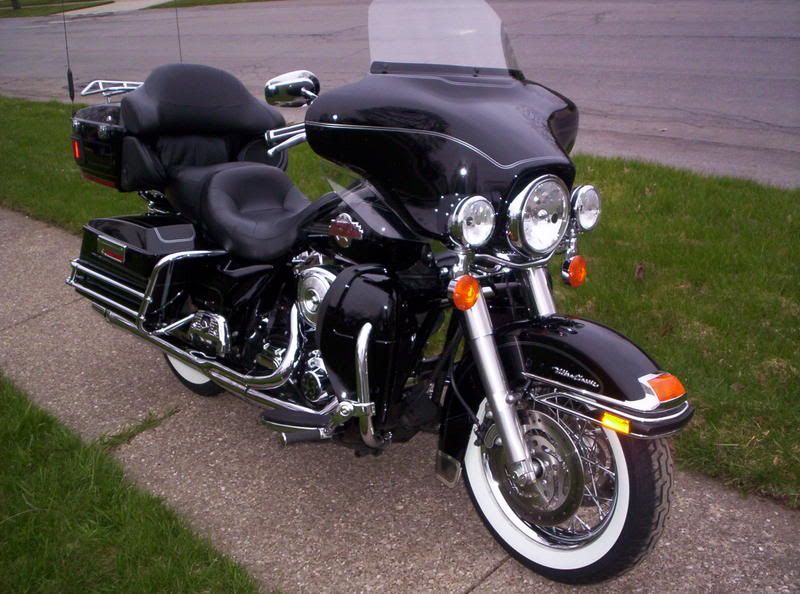 d. Who influenced you to start riding?
Gotta say this was my brother. 10 years old riding around on the back of his moped. There wasn't a thing anyone could ever do to keep me off two wheels from that point on. And he just got his bike license last year. Ain't that funny.
4a. Married?
Yes. 3 great years come this June
b. Kids?
Not yet but in the plans
c. Pets?
Nope. I love Rottweilers but my wife doesn't like dogs. Whateryagonnado?
5a. Where has your best ride been to?
Hands down Kansas City last year with the Doofs. Easily the furthest distance I've ever road in one day. Plus meeting the good folks I speak with on this forum is priceless.
b. Any future rides your looking forward to?
Can't wait to do a Sturgis ride. My older Harley friends tell me there's nothing like it. I want to experience the Rally atleast once. Eventhough I hear the traffic sucks.
6a. What is your occupation?
Manger at General Electric. Electrical Engineer by background.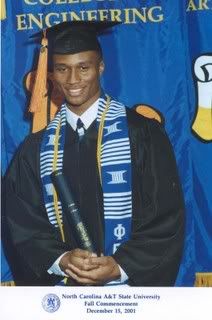 b. Like it?
Yes. Looking to move higher though.
c. Looking forward to retiring and what will you do?
Of course I am. Eventhough it's years away. I like to travel. Wife and I normally take a trip overseas once a year. I'm sure when I retire we'll do even more of that plus I'll see the US on whatever bike I own at the time.
7. Any hobbies?
You mean besides riding?
Listening to music. And I mean all kinds. From Hip-Hop to Country to Classical. It sooths me. Go figure I got a bike that plays music. Best of both worlds.
8. Who are your heros?
My Mother and Father. Not neccessarily in that order. Humble beginings. But now they take vacations on me. And I like that...a whole lot. Call me an investment.
9a. What do you think about this Doof thing?
It's my secret society. Only whispered. Outside my wife. Everyone wonders what the heck I've gotten into. I do talk about you guys. Plus my friends hear about me going on trips with my "club". They see the "43" on the side of the bike and want to be apart. But they ain't cool enough.
b. Did you think it would of gotten this far?
Not at all. Can't believe it got this big. But I'm glad it did. Not many groups that are world wide like we are.
c. What the hell does the Secretary actually do??
As the Secretary. I do a lot of nothing. And then more of the same. And followed by....more nothing. But have taken on this address book thing as of recent. My first duty. And I am to please.
10a. Favorite movies?
Anything Superman related. I wear the "S" on my necklace.
Also Starwars and Lord of the Rings.
b. Music?
Notorius B.I.G. - "Big Poppa"
Jay-Z - "Takeover"
11. Tell us all something funny that we don't know about you.
Not sure if it's funny or not. I have room for improvement in the humor category. Megaglide is my self appointed..adopted..motorcyle father. Yes. I call him "Pop, Ole Man, and even Dad" sometimes. Been to his house. Slept there. I call his daugthers my sisters. And yes they talk to me like a brother. Boop even provides snacks whenever I come over. Perhaps this is more strange than funny.